Artistic Handicraft
Go Board with Raden* Works (Including Go Bowls and Gosu Box)
*Mother-of-pearl Inlay or Japanese decorative craft used in the creation of lacquerware and woodwork
Raden works have been part of traditional oriental art techniques since the ancient times. Many artistic works have been carefully stored in the Shoso-in Repository in Nara City as national treasures. The basic underpinnings of Raden consist in applying cut linings of mother-of-pearl, turban shell, abalone and other shells into the surface of lacquered wood.
All these elaborate works are done by hand. Because of this, it takes an extremely long time and a lot of efforts are required to complete a single art work. Inlaid shells shine like a rainbow depending on the angle we look at and the various effects of natural light. Especially, the art technique of South Korean Raden works are regarded as being the world's top level.
It is said that all the Raden-worked Go board, bowls and box seen in this picture were created by the highest-ranked South Korean Raden artist.
Go Boards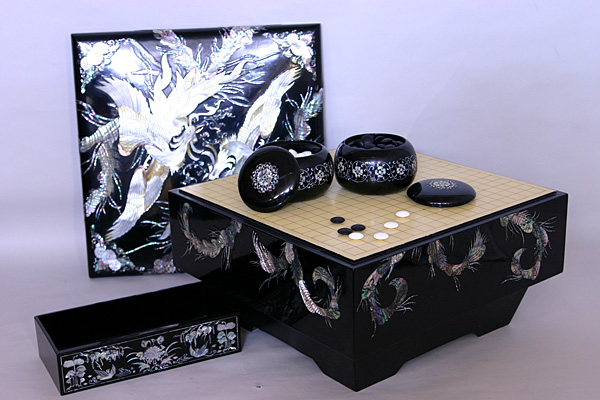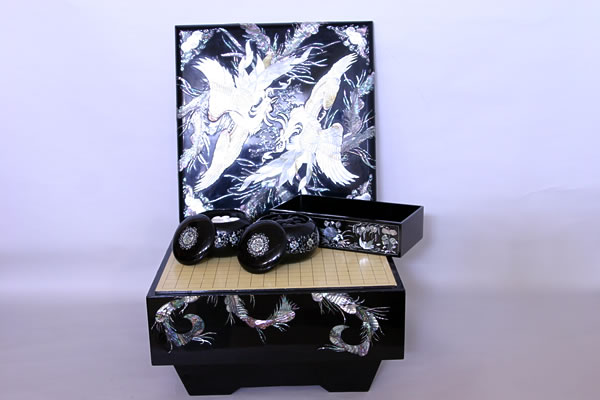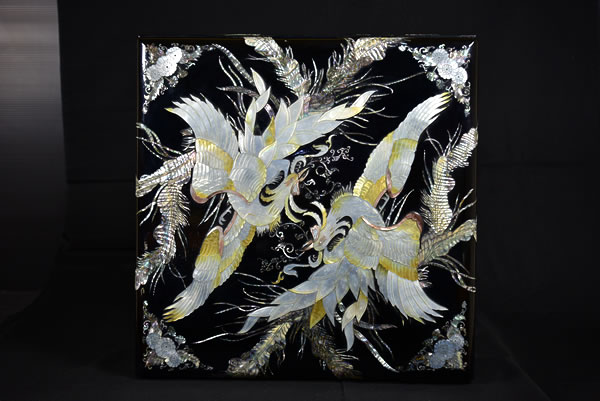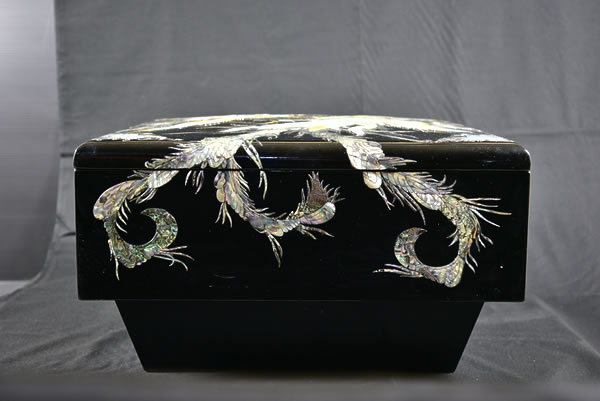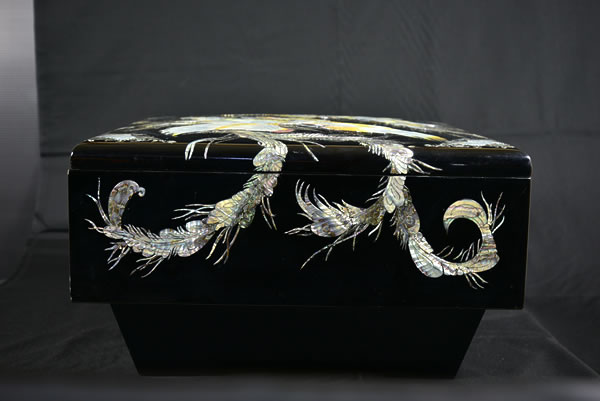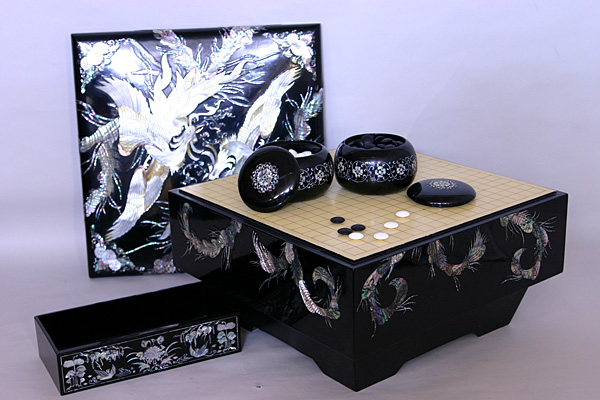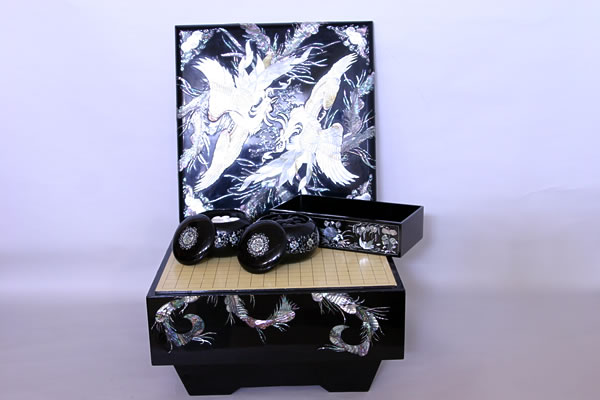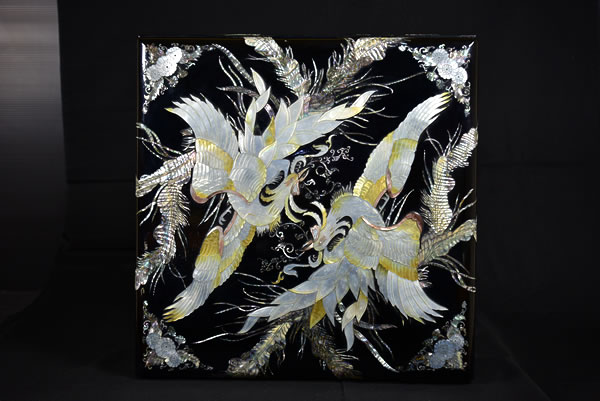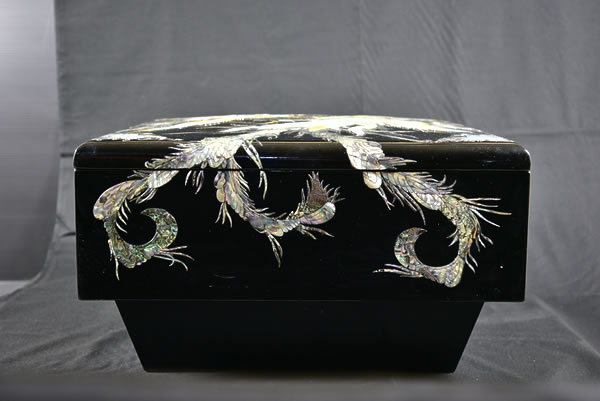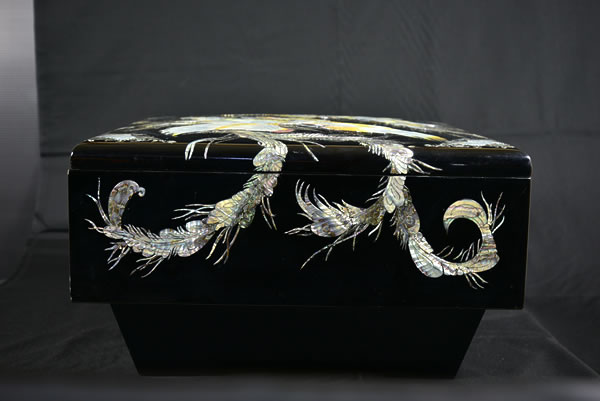 Go Bowls