Artistic Handicraft
A Set of Maki-e Go Board and Go Bowls with the design of crossing falcon feathers
These beautiful Go board and bowls are decorated with Maki-e, Japanese lacquer work sprinkled with gold powder. The iconic figures depicted on the sides of the board and bowls represent the crest of a noble family with crossing falcon feathers.
Since the ancient times, falcons have been regarded as very special birds. The design of falcon feathers was very popular among Japanese Samurai families and they liked to use its design in their family crests. There are several different types of falcon feather family crests, such as 'Narabi Takanoha' (in-line falcon's feathers),  'Hitotsu Takanoha' (single falcon feather)' or 'Ashitsuki Takanoha' (falcon's feather with shafts). The family crest shown in the pictures below is called 'Chigai Takanoha' (crossing falcon's feathers).
The same family crest is used by many notable Samurai families in Japan, such as Asano-takumi-no-kami, who triggered a series of incidents retold in a story known as Chūshingura  (The Treasury of Loyal Retainers), one of the favorite themes of kabuki, jōruri, and Japanese books and films, as well as Mr. Saigo Takamori, who was one of the most influential Samurai in Japanese history, living during the late Edo Period and early Meiji Era. We, the Kuroki Family, use the same family crest, too.
This is an very old board without any degradation caused by aging. That is why this classic Go board is highly valued as vintage antique goods. The technique of this board is called 'Kin-Taka- Maki-e' (embossed Maki-e). It requires a high level of artistic technique that uses lots of gold powder that are placed very carefully on a lacquered foundation. The craftsman who was capable of this elaborate work using his artistic sense had to be a great artist. A Go board and Go bowls with similar designs are exhibited at the Smithsonian Museum in the U.S., are highly appreciated by international visitors and are very popular.
Go Boards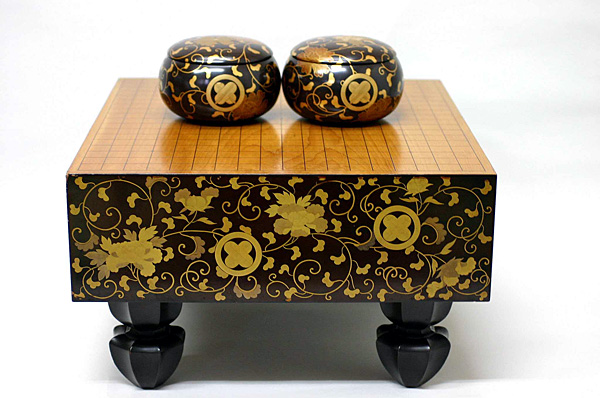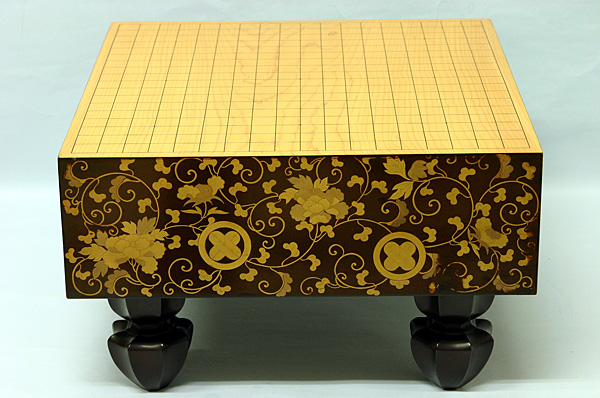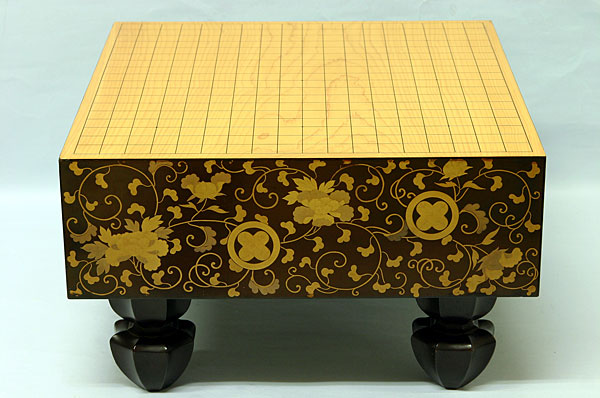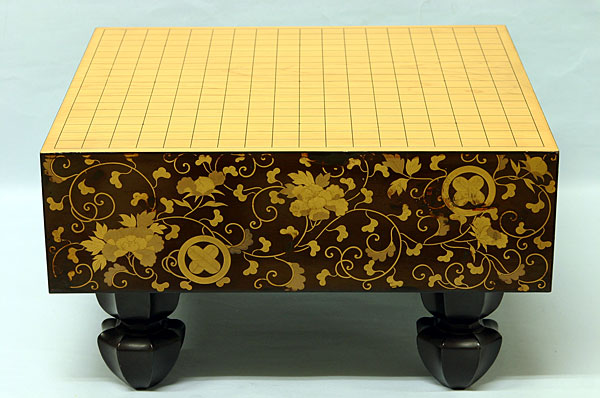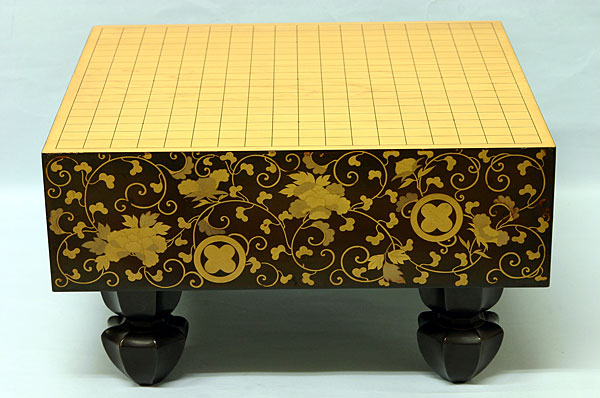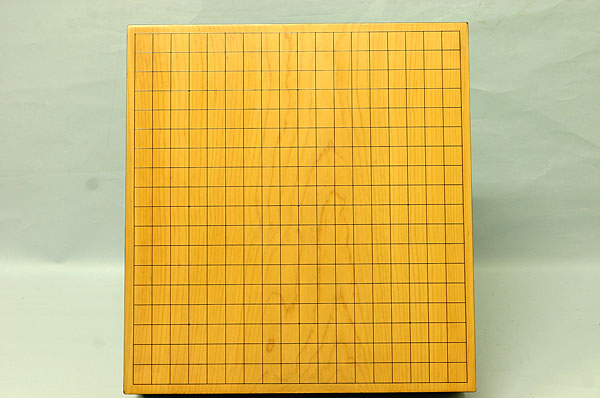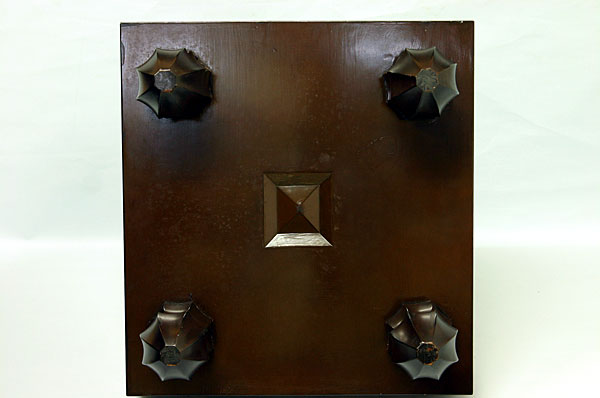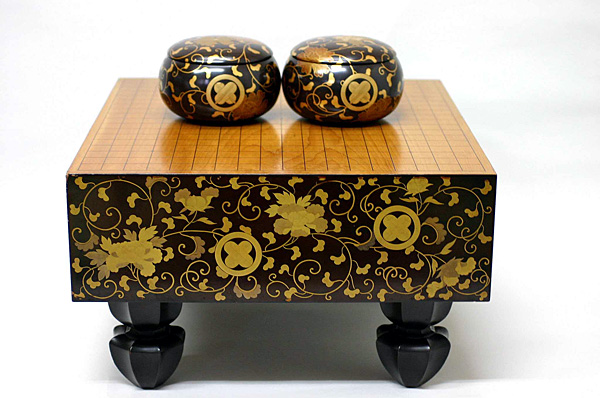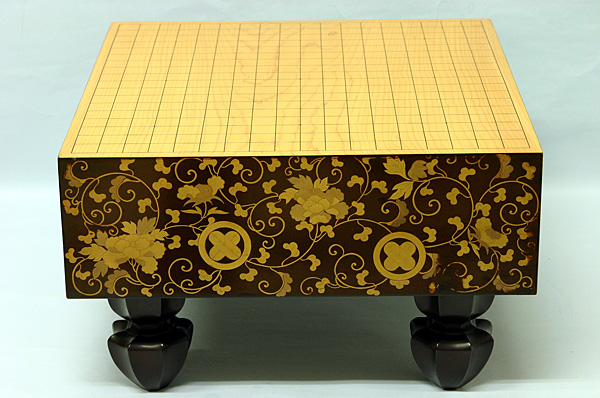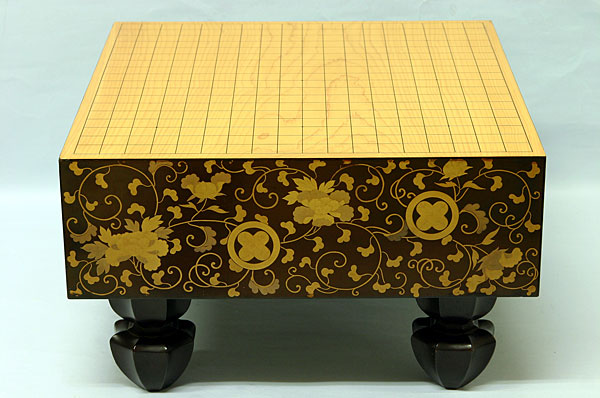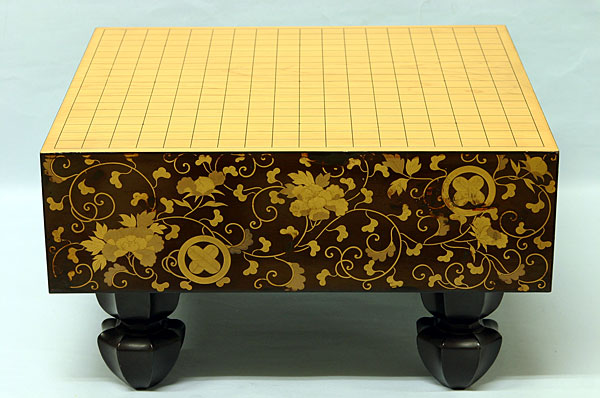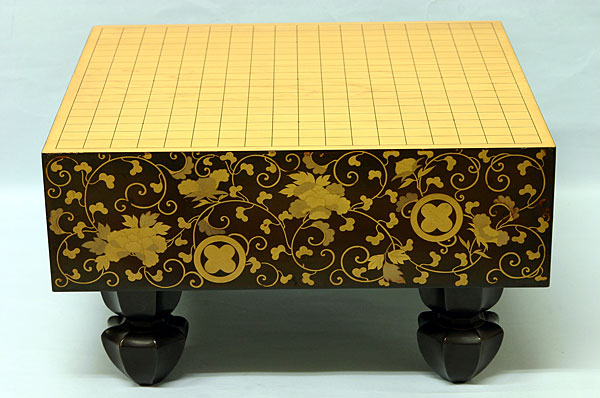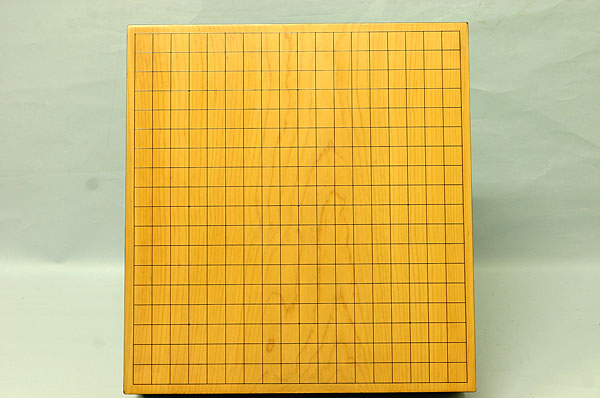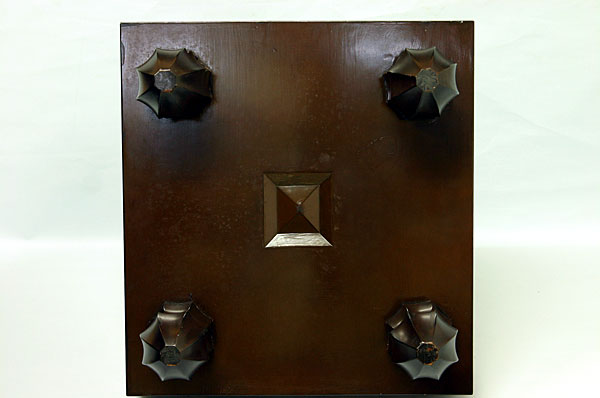 Go Bowls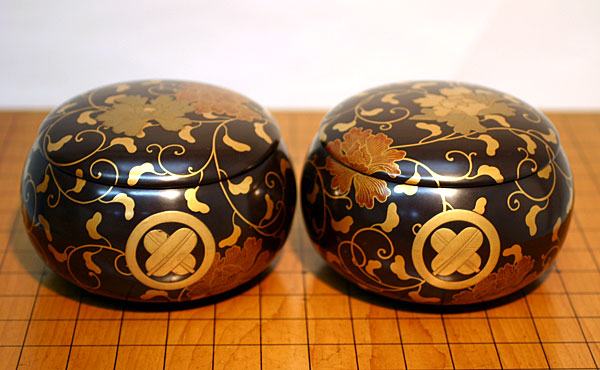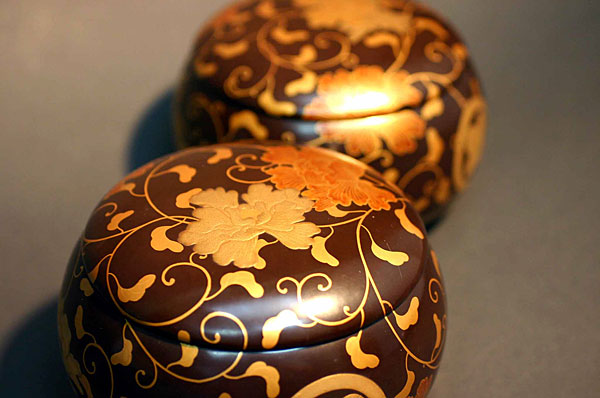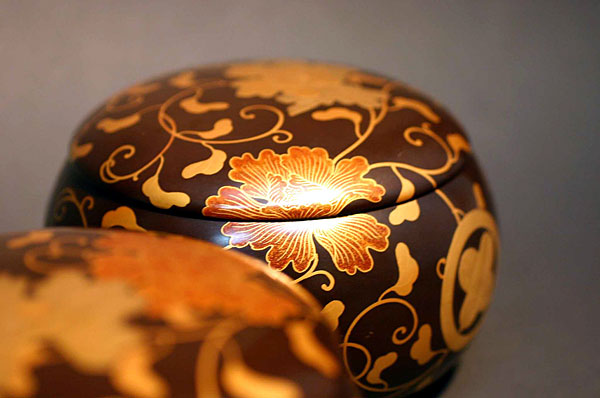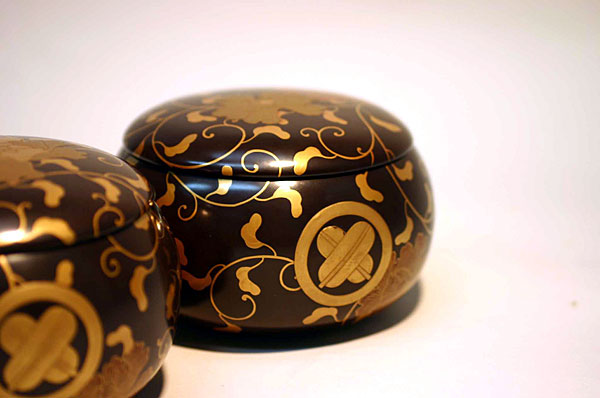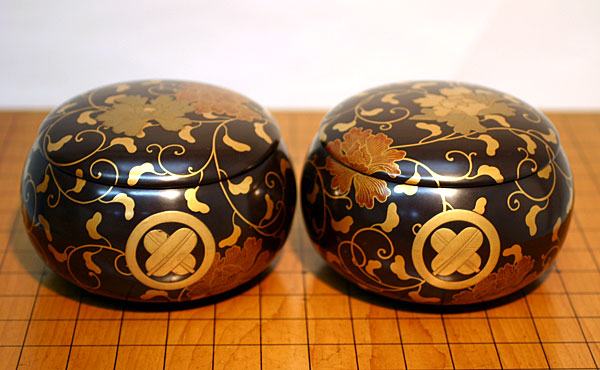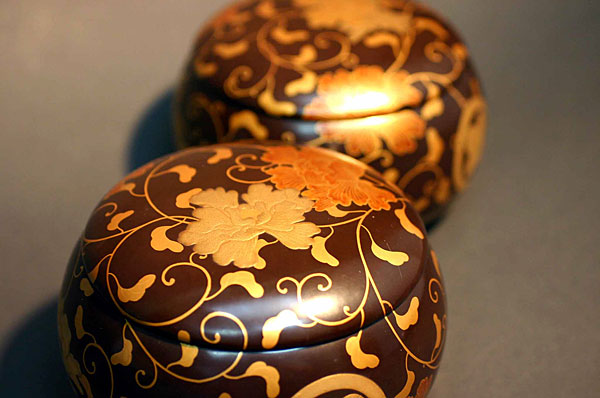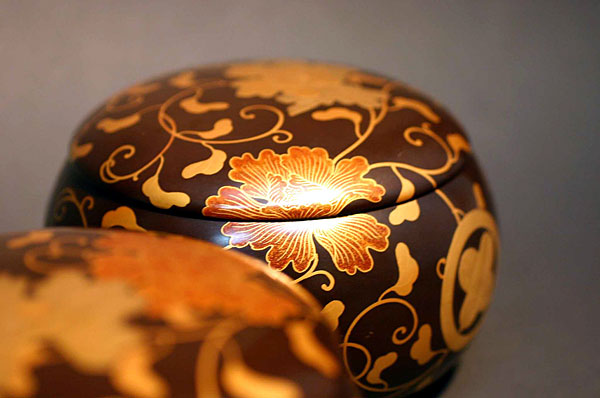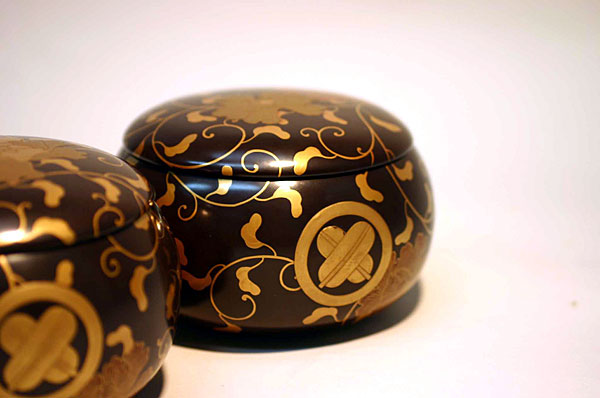 For your information, the picture below shows the Go board on which Hideyoshi TOYOTOMI and Ieyasu TOKUGAWA, two great Shoguns, played Go games together. The Go bowl on the left wears Aoi Mon (the hollyhock family crest of TOKUGAWA family), and the one on the right side wears Go-Shichi-no-Kiri crest (five-seven paulownia, which is the family crest of the TOYOTOMI family).