The bottom of our Go bowl made by Mr. Takashi NISHIKAWA, Certified Traditional Craftsman of Miyazaki Prefecture, has a branding iron seal that proves that this is his artwork. A written certificate is also enclosed in a box.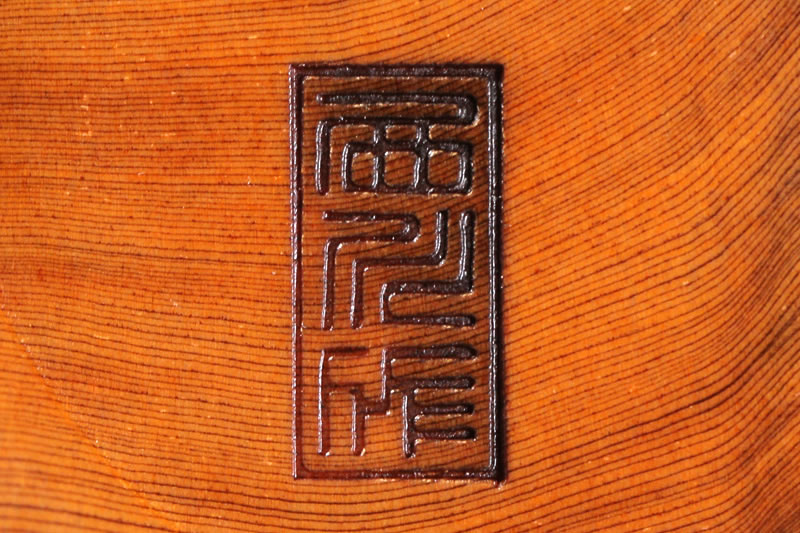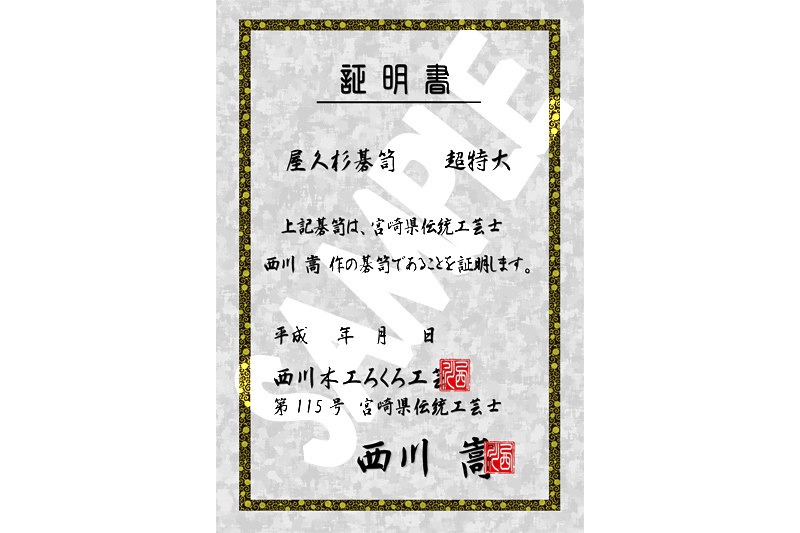 In 1999, Mr. Takashi NISHIKAWA, a Rokuro woodworker, was recognized as a Traditional Craftsman by the Miyazaki Prefectural Government. He started his career at the age of 20. Since then, for more than 50 years, he has created a large variety of works.
When he started using Rokuro (automatic grinding wheel), he continuously mass-produced a number of Go bowls every day. During his training period, he had very difficult time and often cut his hand and fingers. He said "all my experiences and skills that I learned during my hardest time of my life bear fruits now."
He says that the most difficult process is to "form the shape of the inner bowl". Forming the outer shape using a grinding wheel is not so hard, but he has to shave the wood and make the inner bowl little by little by changing the chisel point, as even just one minor mistake is unacceptable. Curving is extremely difficult and always requires a high level of concentration.
Even today, his ambition to brush his skill up is never end. With the pride of Certified Traditional Craftsman, he makes continuous effort to create better artworks with better skills.
Go bowl making process by Mr. Nishikawa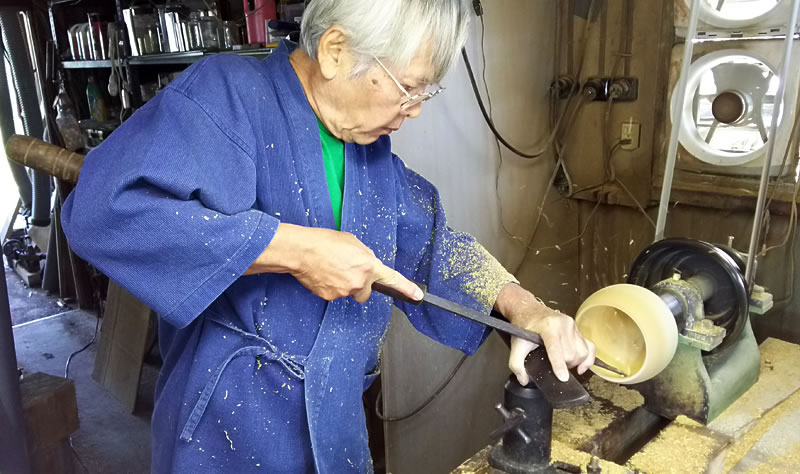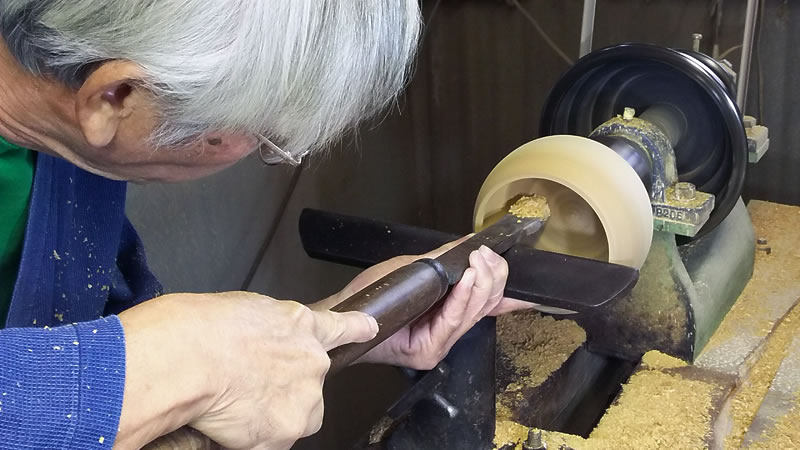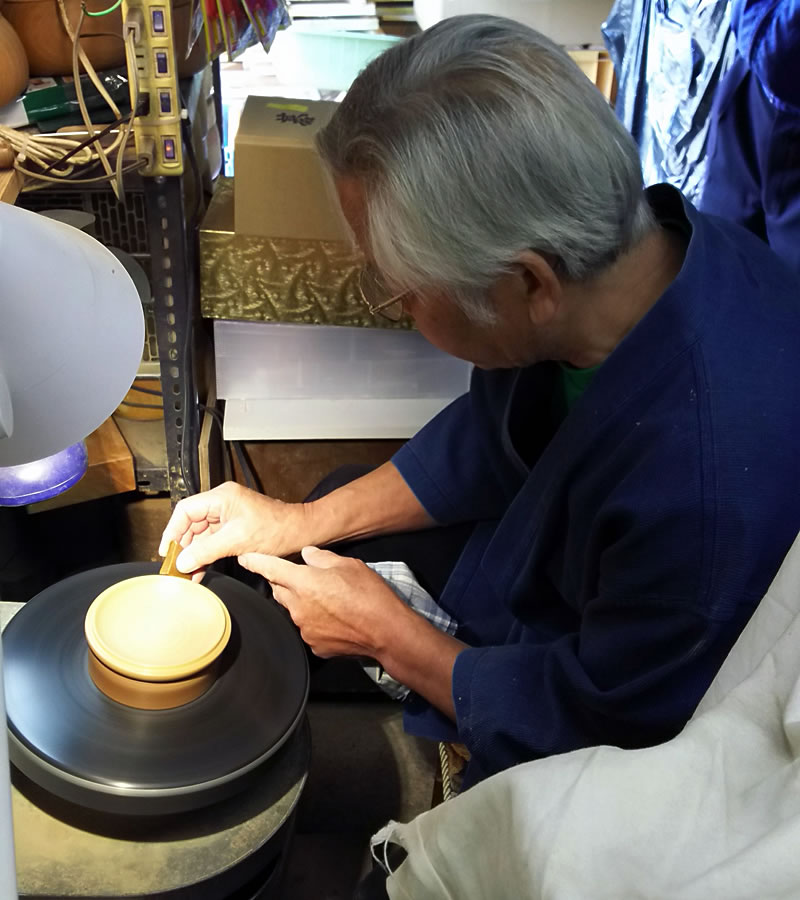 ●Go Bowls
●Artworks of Mr. Takashi NISHIKAWA, Certified Traditional Craftsman, Miyazaki Prefecture.