message and beautiful photo from our customers in the United States who purchased 9 × 9 ro Go set!!!
"Kuroki Goishiten,
We are so happy to receive our new board along with these beautiful stones and bowls. Thank you so much for taking the time to thoughtfully create this beautiful and functional work of art. We will use it often for many enjoyable games. My daughter feels very inspired, and I hope we both continue to become skillful players."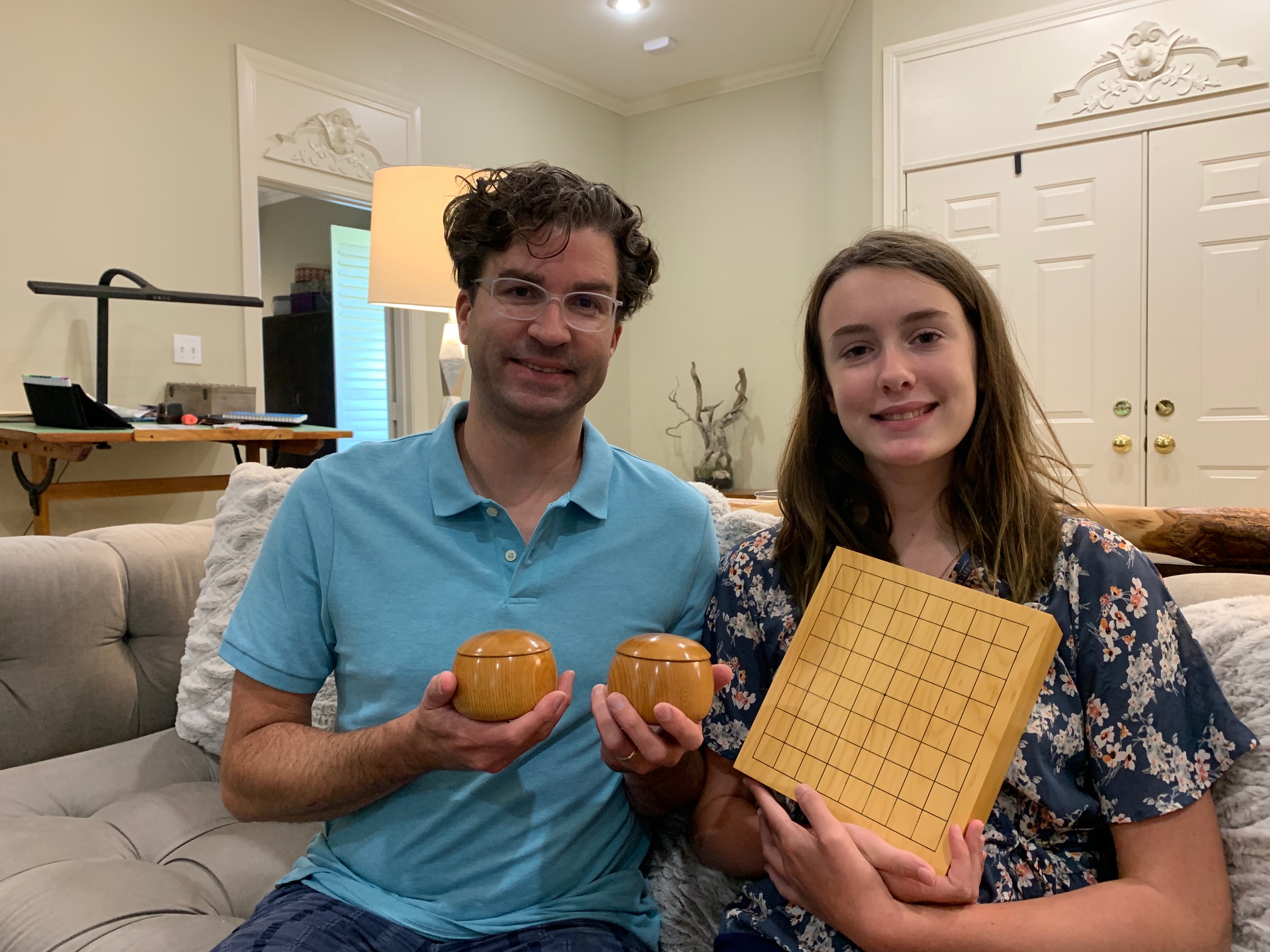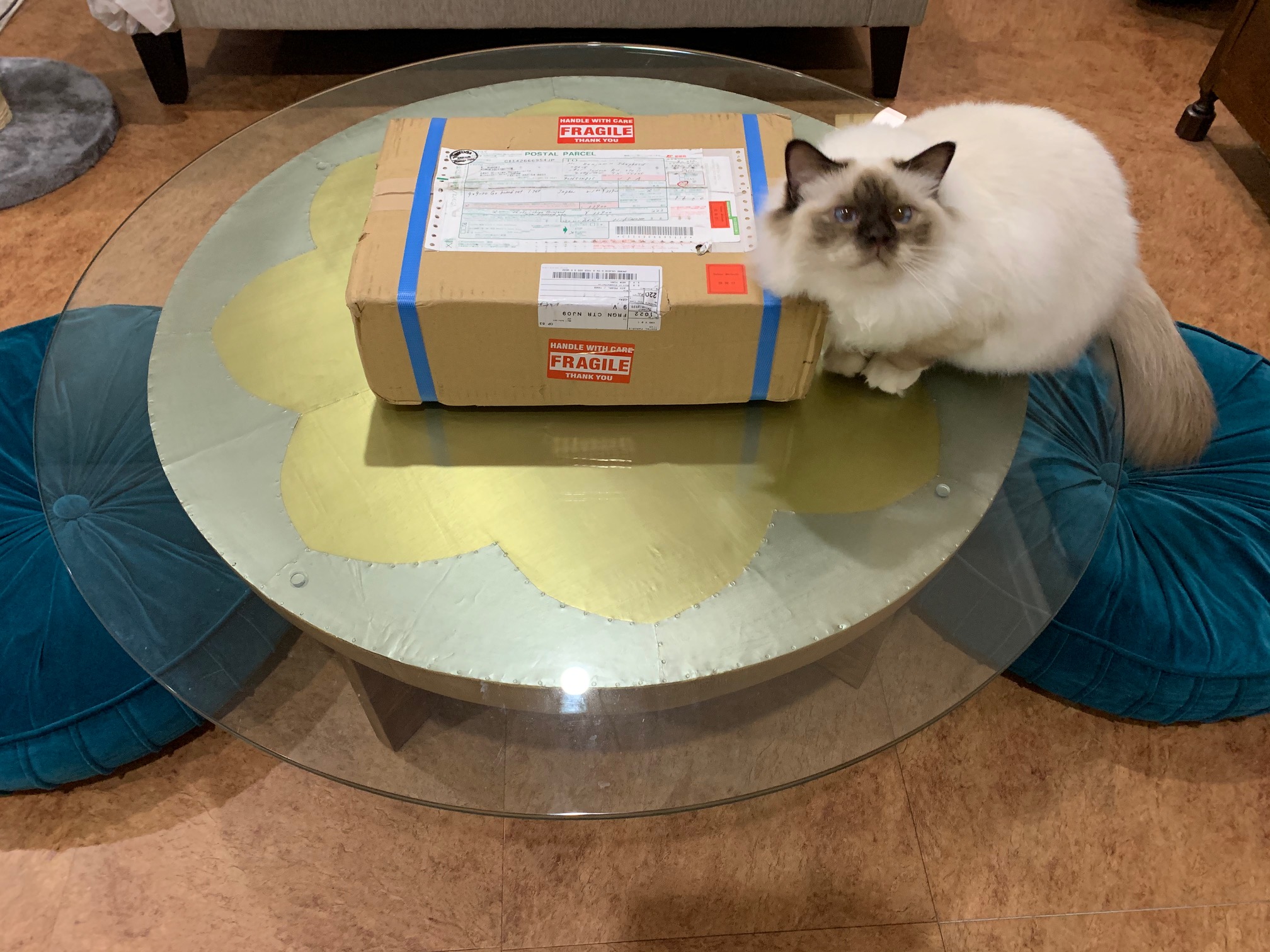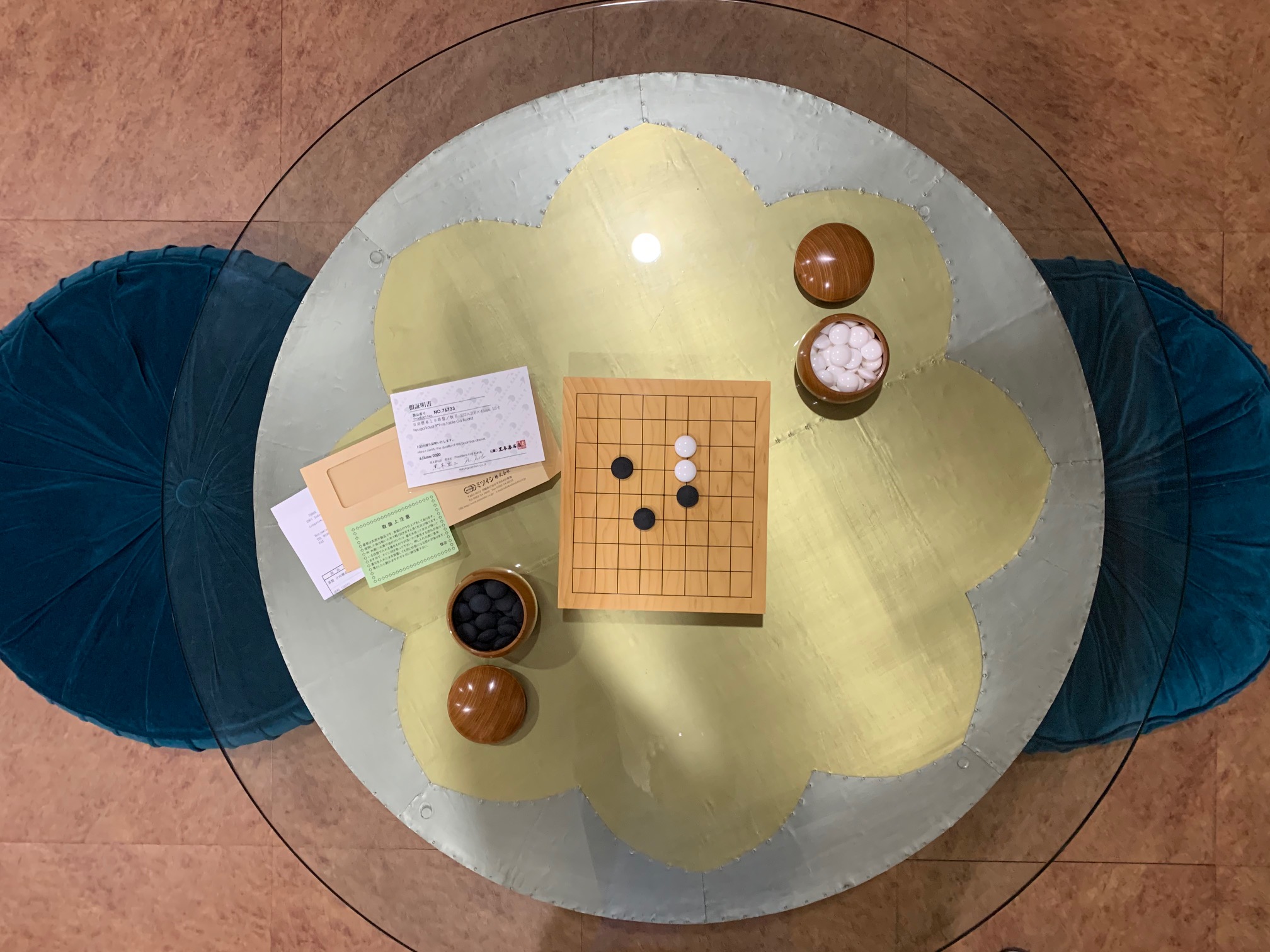 From a customer who ordered a "Yakusugi Go Bowls"
July, 2018
My order:
YSG-NS-43-704-001
Go Bowls Yakusugi XXL
Have arrived safely.
Thank you.
Mr./Ms. J.B., USA
From a customer who ordered a "Clamshell Stones BLUE LABEL, Bowls, etc."
April, 2018
Hi,
I recieved my Go stones, thank you a lot, these are marvellous.
I see that I have to wash the slate stones because they are a little sticky. I see that I have to use a thin and non fragrant-type natural oil, can you give a example ?
Regards,
Ps : I forgot that I had to pay customs tax… The final surprise wasn't good.
Mr./Ms. J.G., France
We are using the Rice bran oil.
If the shipping address is not in Japan, you need to pay tariffs besides the item price and shipping fee.
We can not answer tax rates, custom duties etc. at our shop, so please contact the customs authorities of the shipping country.
From a customer who ordered a "Go Set (3 items) Go Board with Legs"
January, 2018
Hello everyone at Kurokigoishiten!
Here is my new set at use right away! It was very carefully packed and so everything came here at excellent condition!
So thank you and if you wish you can use my most sincere recommendation to your fantastic service and product quality.
"I can really recommend everyone interested at go to make an order from Kurokigoishiten and be really satisfied at their service and high quality of their go equipment"!
Mr. J.T., Finland
From a customer who ordered a "Go Stones BLUE LABEL, Go Bowls"
December, 2017
I bought the 34 Blue label stones with Karin bowls. Both of them are amazing products. Came with no dents on the bowls or chips on the stones. First thing I thought when opening the package was "wow". Everything is just so beautifully made.
Cleaning the stones when they arrived (the slate stone were all oily and sticky for preservation) was a pain but that's the only con I can think of.
For the rest, you get an amazing product, packing. Never seen such amazing and beautiful products. The touch of the stones (especially the clam ones) is heavenly. Really has that premium quality.
If I ever need new stones, they'll definately be from kurokigoishi!
Mr./Ms. J.G., Canada
From a customer who ordered a "Go Stones, Bowls, Board, etc"
December, 2017
Dear Kurokigoishiten –
My order has arrived safely and was perfect, as usual. Thank you for everything. I play and study the game of Go every day and using your magnificent Hyugakaya boards and now the special set of legendary Hyuga Special Clam Go Stones you sent me, my enjoyment and satisfaction of my games has risen considerably.
I am currently replaying the historic game played in 1697 between Honinbo Dosaku and Kumagai Honseki, the first 146 moves of which were used later by Honinbo Dochi when he contrived to play a tied game for political reasons.
I consider your products and service second to none. I am very grateful I found you.
Mr./Ms. J.B., USA
From a customer who ordered a "Tea Caddy, Paulownia Box"
September, 2017
Dear Kuroki Goishiten –
My order arrived today.
The Kuro-kaki Tea Caddy is amazing and better than expected. The craftsmanship is superb and it will now become a treasured part of my collection.
I use my Hyugakaya Table Go Board every day, so it will rarely be stored in the Paulownia box you sent me, but I now know that my valuable board will be safe when I go on vacation.
Thank you once again, staff and craftsmen of Kuroki Goishiten.
Mr./Ms. J.B., USA
From a customer who ordered a "Shogi Board, Shogi Pieces"
August, 2017
Dear Sirs:
I received the shogi board and koma. I love the even top surface of the board, and the koma are well engraved. They are beautiful — I am looking forward to enjoying them for a long long time.
Thank you,
Mr./Ms. P.B., USA
From a customer who ordered a "Go Board, Stones, Bowls, etc"
July, 2017
Kurokigoishiten –
My order has arrived safely.
The Hyugakaya Table Go Board and the Blue Label Clamshell Go stones are wonderful. It is a delight to play with them.
My first game with my new Go equipment was to recreate the 1799 game of Honinbo Retsugen against Yasui Senchi Senkaku with the Kogeima Kakari opening.
Thank you all the Kurokigoshiten craftsmen and staff.
Mr./Ms. J.B., USA
From a customer who ordered a "Table Go Board"
May, 2017
As always, the service and the products are the best anyone can expect.
I cannot imagine how somebody cannot be completely satisfied this wonderful shop.
Thank you Mr. Kuroki and Staff.
Mr./Ms. L.L., Germany