Our Spirit Was Transmitted Over Many Generations
Kuroki Goishiten was founded in 1917 by founder Mr. Sojiro KUROKI and taken over by the second generation, Mr. Kazushi KUROKI. Our basic corporate philosophy was formed by these two great ancestors.
Our basic philosophy has been transmitted over several generations. People use Go stones; they need to interact with them. For this reason, "Go stones" must be handmade and produced with natural materials. Each stone has to pass through a 24-stage process, which lasts about 3 months in total. During this process, craftsmen touch and handle each stone at least once, interact with every stone, carefully inspect them with their own eyes, and shape them into Go stones that are capable of expressing the thoughts of players.
In order to get the most out of the features of a natural clamshell and to maximize its beauty, we have always pursued not only the usability of a Go stone but also its artistic aspect and the perfection of its shape and texture. We put our products on the market only when we are fully satisfied with their quality and beauty.
As long as the Go culture exists in the world, the spirit of our craftsmanship will never change nor fade.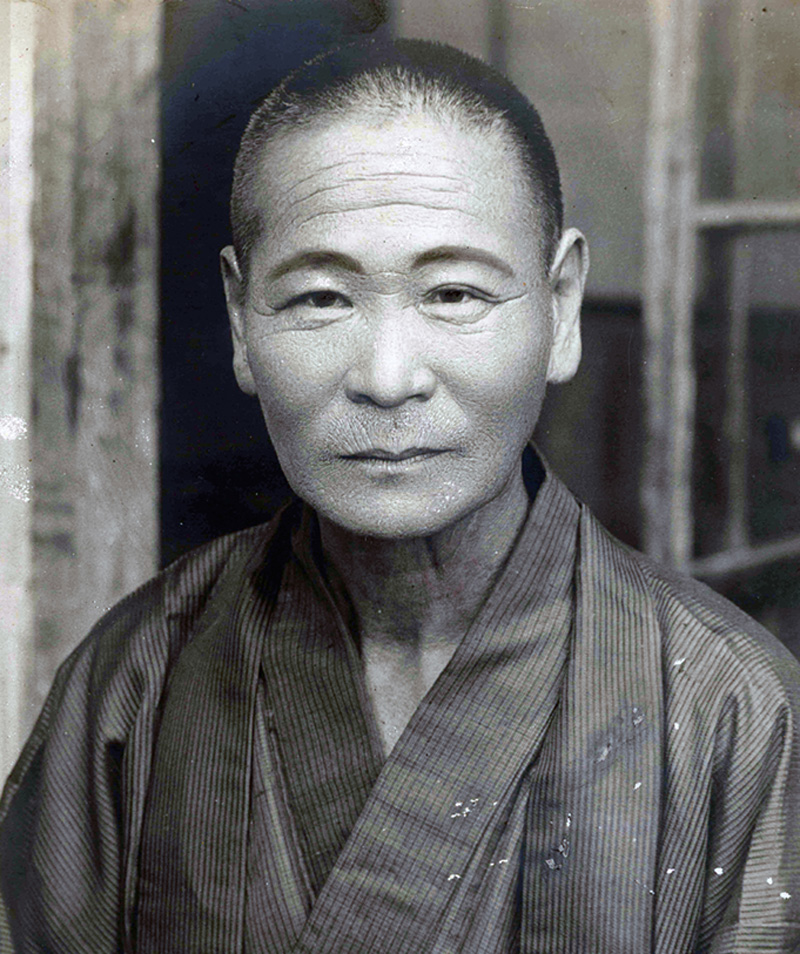 Founder: Mr. Sojiro KUROKI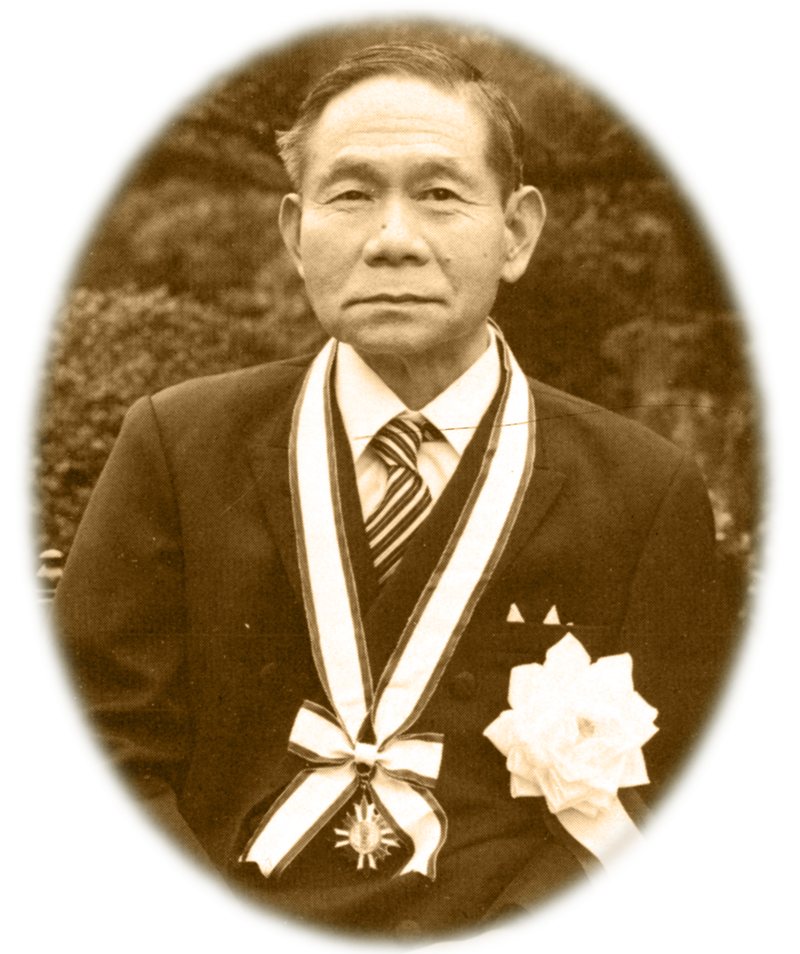 Second Generation: Mr. Kazushi KUROKI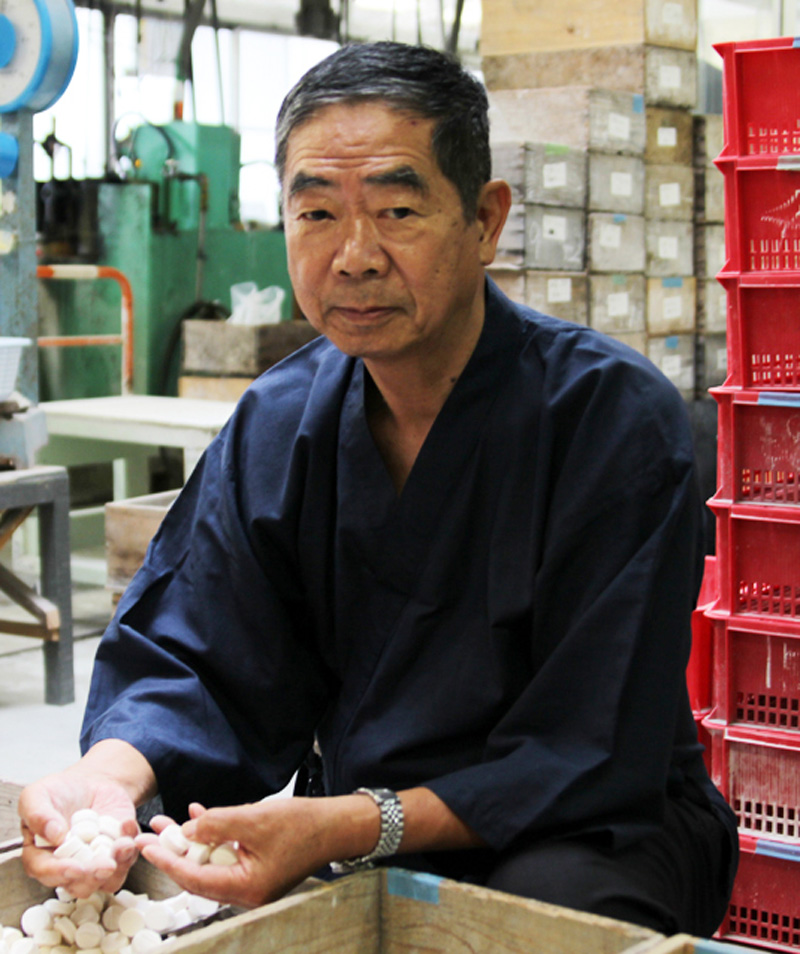 Third Generation: Mr. Hirotaka KUROKI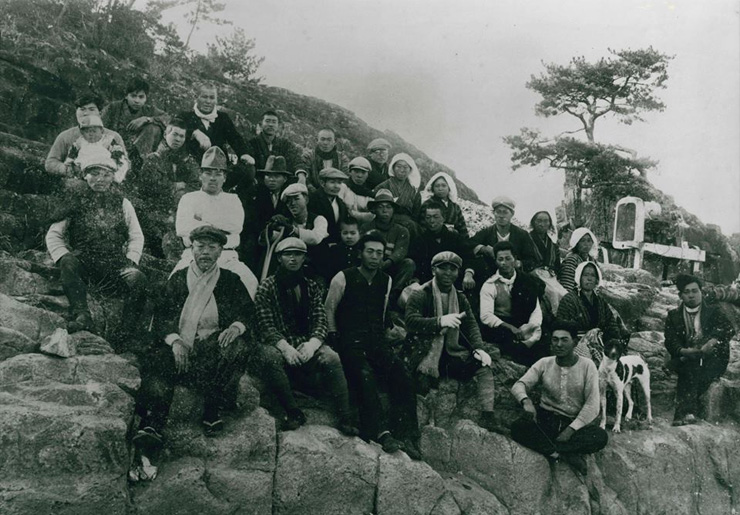 These photos were taken at Okuraga-hama beach in the 1930's, when people dug out natural clamshells. Mr. Seikichi HARADA is the first left in the front.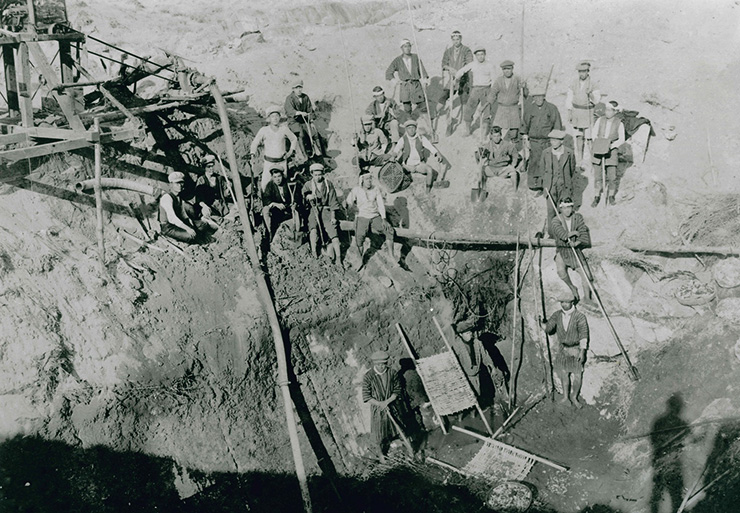 These photos were taken at Okuraga-hama beach in the 1930's, when people dug out natural clamshells.
Concept

From the moment our customers receive our products, a deep relationship begins one that will continue.
We pride ourselves on keeping our close to heart.
Passion for Clamshell Stones
Our passion for clamshell stone is not only for its natural beauty and luster, but also the perfection of shape, texture and its practicality.
To maximize customers' sense of superiority and satisfaction, Kuroki Goishi are infusing this passion into all of our products.