Important Note on Storage
If you keep stones in the new Go bowls for a long time, the color of the bowl may stain the stones. When not in use, it is recommended that you take the stones out of Go bowls and store them in Kurokigoishiten's originally-produced bag.
Kurokigoishiten's originally-produced storage bag for Go Stones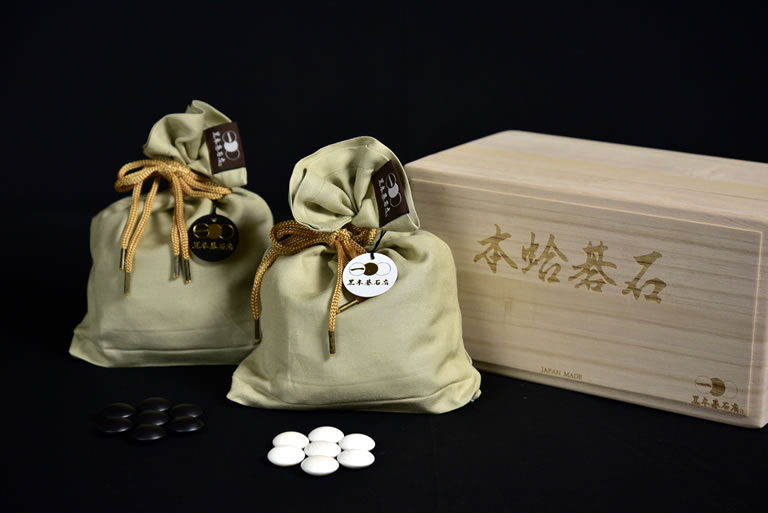 Storage Note for Go & Shogi Board
In order to protect your board from dust and stains during storage, we recommend to put a tailor-made paulownia lid on the board (please order the lid separately.) The lid absorbs excess humidity and prevents the board from warping and cracking.
Please keep out of direct sunlight, stove heater, air conditioner, and any place exposed to strong dry air, as extreme temperature and humidity changes may often cause crack, warping, discoloration and stains on the board. Please store in a dry place as moisture may cause mold or stains.
Even if your storage area is not very humid normally, moisture levels increase during the rainy season. Please try to keep the board dry using a towel or cloth to remove  moisture from its surface.
Kuroki Goishiten Online Shop